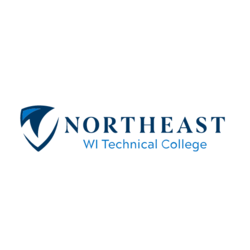 Payroll Lead & Tax Reporting Analyst
Sorry, this job has expired.
Green Bay, WI
Paid Tuition Reimbursement, Paid holidays, Paid vacation, 401K / Retirement plan, Disability Insurance, Vision Insurance, Dental Insurance, Life Insurance, Health Insurance
Required online application available on website: www.nwtc.edu/jobs
The College is seeking to attract ethnically diverse instructors and staff who can inspire our increasingly diverse student population. We believe every member on our team enriches our diversity by exposing us to a broad range of ways to understand and engage with the world, identify challenges, and to discover, design, and deliver solutions. We value the ability to serve students from a broad range of cultural heritages, socioeconomic backgrounds, genders, abilities and orientations. Therefore, we seek applicants who demonstrate they understand the benefits of diversity in a higher education community. Consideration will be given to equity-minded individuals committed to collaborating with faculty, staff, administration, students and community partners who are also committed to closing equity gaps.
POSITION SUMMARY
Responsible for the accurate and timely processing of the bi-weekly payroll. Ensure accurate calculation of wages, tax withholding, garnishments and company deductions in accordance with regulations and company policies. Research and manage multi-state payroll set-up, state and local tax processing and stays current with legal updates.  Ensure the accurate and timely processing of direct deposit files, benefit vendor payments and participate in audit processes. Provide guidance to employee inquiries, supports and leads department personnel that submit pay authorizations/course agreements and provides leadership in payroll related projects.
Bachelor's or Associate Degree in Finance or related field
Experience: Five years related experience. Preferred experience in higher education and/or multi-state payroll.
**An equivalent combination of education and work experience may be considered.


• Values - Demonstrate behaviors and action that support the College's values - Customer Focus, Everyone Has Worth, Passion and Inspiration, Collaboration, Emotional Intelligence, Results and Accountability, Valuing Talent and Well Being, and Ethics.
• Student Success – Demonstrate behaviors and actions that support student recruitment, retention, and student success initiatives.
• Accuracy - Ability to perform work accurately and thoroughly.
• Analytical Skills - Ability to use thinking and reasoning to solve a problem.
• Customer Oriented - Ability to take care of the customers' needs while following company procedures.
• Detail Oriented - Ability to pay attention to the minute details of a project or task.
• Initiative - Ability to make decisions or take actions to solve a problem or reach a goal.
• Judgment - The ability to formulate a sound decision using the available information.
• Problem Solving - Ability to find a solution for or to deal proactively with work-related problems.
• Team Builder - Ability to convince a group of people to work toward a goal.
• Technical Aptitude - Ability to comprehend complex technical topics and specialized information.
• Time Management - Ability to utilize the available time to organize and complete work within given deadlines.

• Manage the processing and reporting requirements of payroll. Review payroll process for inefficiencies and errors, verify payments are made within established guidelines.
• Ensure compliance with state and federal payroll and tax regulations
• Balance payroll, benefits, and accounts payable transactions that flow through the payroll system.
• Maintain human resource and payroll information system tables impacting earnings, deductions, direct deposit, etc.
• Respond to inquiries and provide information to employees and external customers on payroll matters, tax issues, garnishments, and other pay related matters.
• Process income and deductions requiring special taxation to ensure proper W-2 reporting.
• Responsible for quarterly, annual and W-2 process for all state taxes including state, local, unemployment and federal reporting
• Research tax liability and set up taxes for new states as we hire employees in new states
• Research legal changes in tax and deduction laws for both federal and multi-state that apply to the payroll process. Initiate system changes and practices to ensure compliance with state and federal laws.
• Facilitate payroll related patches and fixes testing. Recommend system enhancements to increase efficiency and accuracy; participate in project team to design, develop and test enhancements.
• Backup to Payroll Specialist

Computer Skills
Microsoft Excel and human resource information system or payroll system experience; PeopleSoft experience preferred.

Certificates & Licenses
Certified Payroll Professional preferred.

Other Requirements
Must hold a valid driver's license and be insurable under the District's standard insurance policy terms.


40 hours per week. Typical hours Monday-Friday 8:00 a.m. – 5:00 p.m.; Flexibility required to include other evening and/or weekend hours as necessary.
11008126